reader surveys
Feedback is important for every author. In addition to listening to readers and reading book reviews, the Urban Volcano has regularly reached out to its readers and asked them for structured feedback though reader surveys.
Latest reader surveys (Page 1 of 1)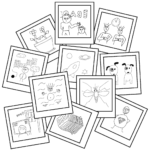 For any author, reader feedback is important. This survey collects readers' impression on the flash fiction collection Flash 52.