beliefs
Illustrated short stories and flash fiction about beliefs and religion.
The stories touch on a range of topics, such as beliefs in deity, gods, goddesses, elves and trolls.
Latest entries (Page 1 of 1)
Jamie is drinking his morning coffee when he gets the funny feeling that there is something odd about his surroundings.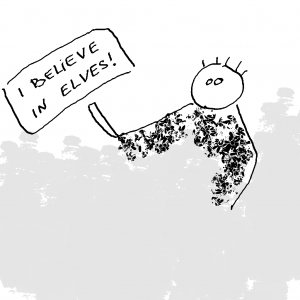 An Icelandic film student in Amsterdam and a Dutch jogger meet in Vondelpark and discuss Icelandic stereotypes, Björk, elves and kings.