sickness and health
Illustrated short stories and flash fiction about sickness and health.
Stories about both short-term and long-term infirmity, as well as the fear of falling ill.
Latest entries (Page 1 of 1)
Morgan yearns for opening up to the world about his life-long uphill struggle.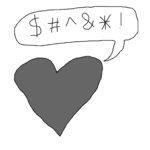 Robert knows that for preventive medicine to work, it is important to listen to one's body when it cries. That is easier said than done.