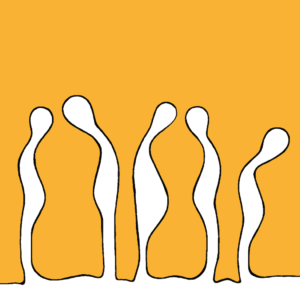 Cover by Ana Piñeyro
Talk to Strangers is a collection of illustrated short stories by Börkur Sigurbjörnsson. Each piece tells the tale of an encounter with an alien form, be it a stranger in the street, a foreign point of view or an internal dialog with the concealed part of our own subconsciousness. The collection introduces strangers from around the world with stories taking place in Buenos Aires, Bogotá, Barcelona, London and Reykjavík. The book is illustrated by the author himself.
"This collection was a few years in the making and it took me some time to settle on the theme. At first I deliberately intended to write stories about the act of waiting, but after reaching several dead-ends and artificially forced subjects the concept of strangers started appearing organically."
Paperbacks and ebooks
Talk to Strangers is available as a paperback from Amazon and Barnes and Noble. An e-book for Kindle e-readers is available in the Kindle Store and e-books for other e-readers, smartphones or tablets are available from Apple Books and Kobo. A selection of the stories can be read by following the links below. More information is available on Goodreads.
Online at Urban Volcano

Some of the stories will also be available for reading online at Urban Volcano:
The Businessman Who Gave His Guitar Away
Game
Chain of Love
What We Want to Want
Back Where I Belong
Familiar Strangers
Reviews
The book has no reviews, yet.